How It Works



About Daily Moo
Daily moo is one of Eastern India's favourite sites for ordering all the dairy and bakery needs. Customize the subscription of your milk delivery from our varieties of milk available. There's an enormous range of products that are available on the app starting from Milk, Dahi, Paneer to a variety of cakes and wholesome sandwiches. With its flexible choices of subscription and no minimum order value options, it has been offering the services in the following cities Kolkata, Bhubaneswar, Cuttack and Rourkela.
Download Now!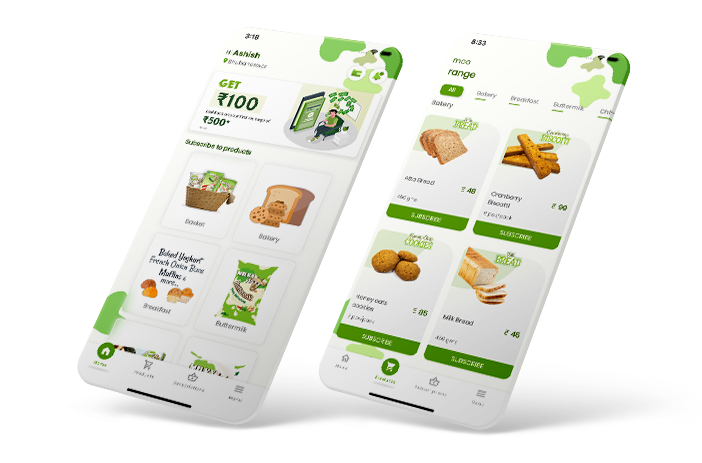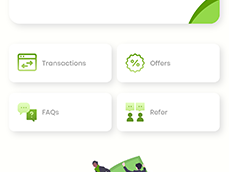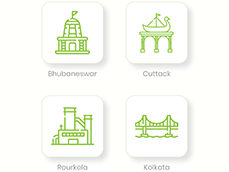 Features
Enjoy the most hassle-free milk subscription ever. Browse through all our products and get fresh products delivered at home regularly.
Organize Everything!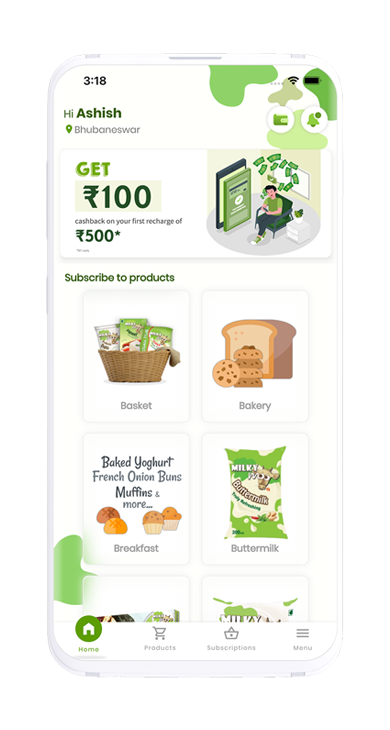 Customer Feedbacks
I am very very Happy with the quality of the milk and the packaging.. If you love paneer, you must try the paneer. Its yummy. The delivery is also very prompt and they dont charge anything extra. I highly recommend this brand.
Great app....specially good for ordering breakfast.... tastes yummy,flavorful and also good for health.. value for money and their delivery services also good..
I started using the app when the state weekly shutdown started, and I have been using the app ever since. Not only milk, when you get fresh bread and the tasty low calorie chennapoda delivered to the doorstep, it's the best thing I came across. The app is a huge support for senior citizens like me. Highly recommend!